Penelope Charlesworth
Senior Associate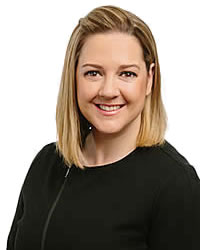 Expertise
Penelope is a Senior Associate at Blackwood Family Lawyers. She was admitted to practice in 2005 and has practiced in family law for over a decade, in both South Australia and Victoria.
Penelope has provided advice and represented clients in a broad range of family law matters in the Family Court and Federal Circuit Courts in Adelaide and Melbourne, as well as in Victorian and South Australian state Courts.
Penelope has experience in guiding clients through diverse and difficult family law matters, ranging from major property settlements involving multiple business interests to highly complex child custody issues.
Wherever possible, Penelope assists her clients to resolve their family law matter without the need for Court proceedings.
With a focus to make her client's separation as uncomplicated as possible, Penelope works hard to ensure that all of her clients receive the highest level of service and that matters are dealt with in a timely and cost effective manner.
Penelope provides clear advice that is easy to understand, and clients are comforted by her approachable, down to earth nature.
Penelope provides advice relating to all areas of family law, including:
Divorce
Property settlement after the breakdown of married and de facto relationships
Children's living arrangements and the time they spend with each parent
Acting for and advising grandparents and other family members
Financial agreements prior to/during marriage or during a de facto relationship – "pre-nup" style agreements
Financial agreements after separation
Consent Orders recording agreement reached – both in relation to financial matters (married and de facto) and children's issues
Spousal maintenance
Child Support
Intervention Orders
---
Qualifications
Bachelor of Arts - Adelaide University
Bachelor of Laws - Adelaide University
Graduate Diploma in Legal Practice - Law Society of South Australia
---
Membership
Law Council of Australia - Member of the Family Law Section
Law Institute of Victoria
Victorian Women Lawyers
---
Contact
Telephone: 03 8672 5222
Office Address: Level 3, 224 Queen Street, Melbourne 3000
Email: penelope.charlesworth@blackwoodfamilylawyers.com.au